Join Inkwell's Retreat, November 10-12, Seven Spots Left
This fall, November 10th-12th, Inkwell will be holding its seventh retreat at Oriental Land, located at the end of Line 17. This is Inkwell's biggest event each year, and I always love the energy of seeing Inkwell gather together in one place. Plus, I wanted to build off the success of 2021's retreat there. Oriental Land Park is a huge space with a lot of different attractions in it from an aircraft carrier to massive bamboo groves to towering wire sculptures. Here, everyone can find something to stir up a little creativity.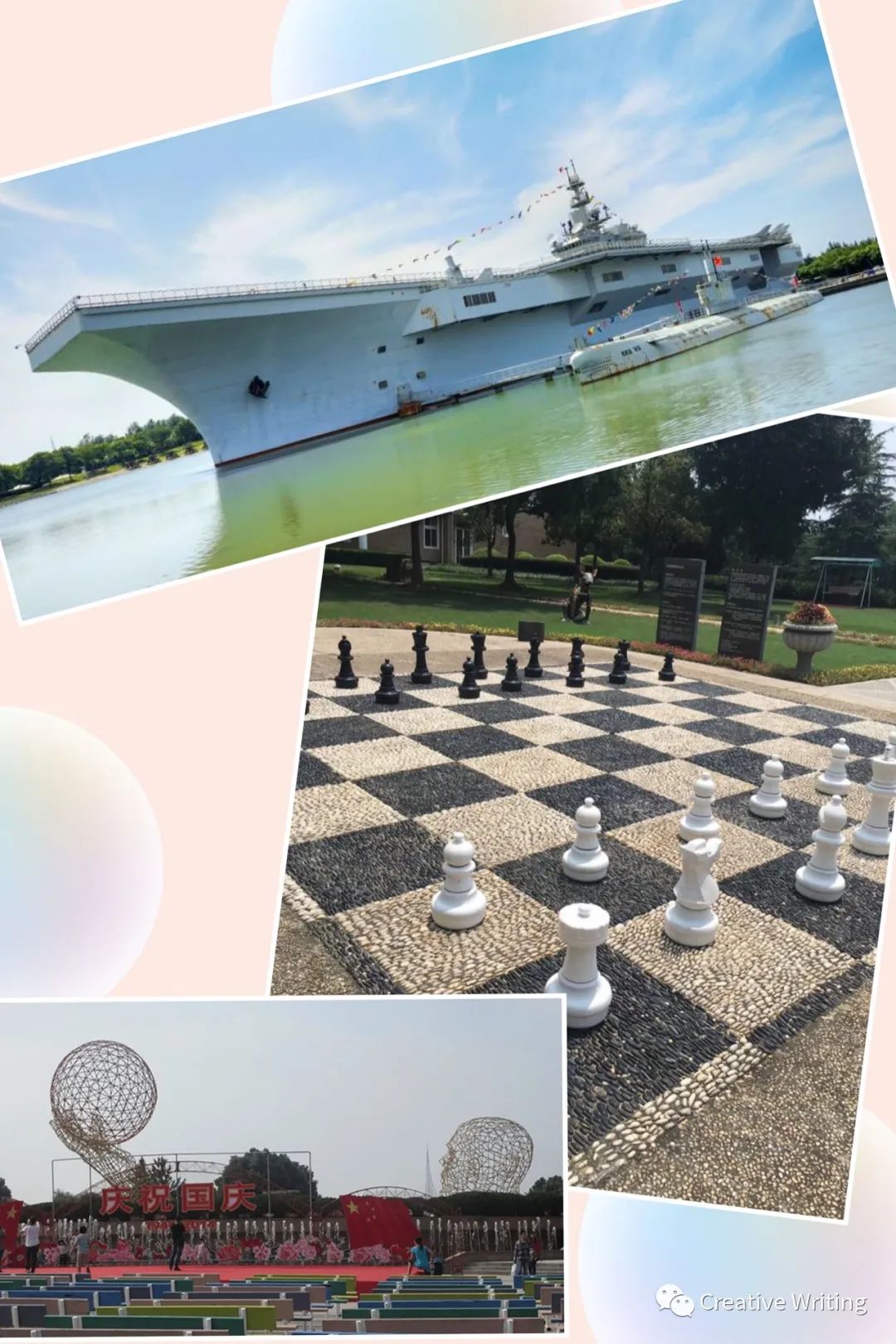 We hope to follow 2021's model. There will be ten lectures, creative writing games, a creative writing scavenger hunt with prizes, and an open mic on Saturday night. This weekend of creative writing is not to be missed!
With this many lectures and people, not everyone is expected to join every event, and people can attend whatever interests them.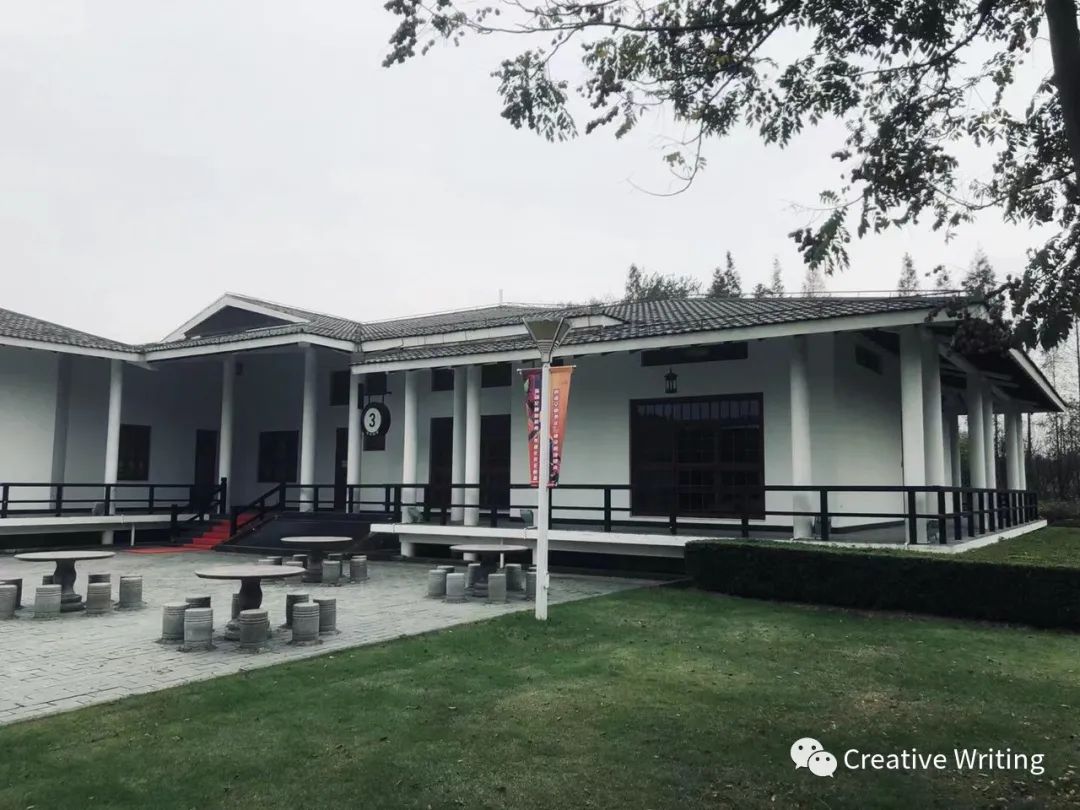 We are renting a villa from Oriental Land Hotel. Each retreat participant will share a two-bed, one-bath room. The Japanese villa houses 25 people and priority will be given to early sign ups. Participants over this number will be given rooms in the adjacent villas.
For those seeking an individual, private room, this is possible for an additional 600 rmb.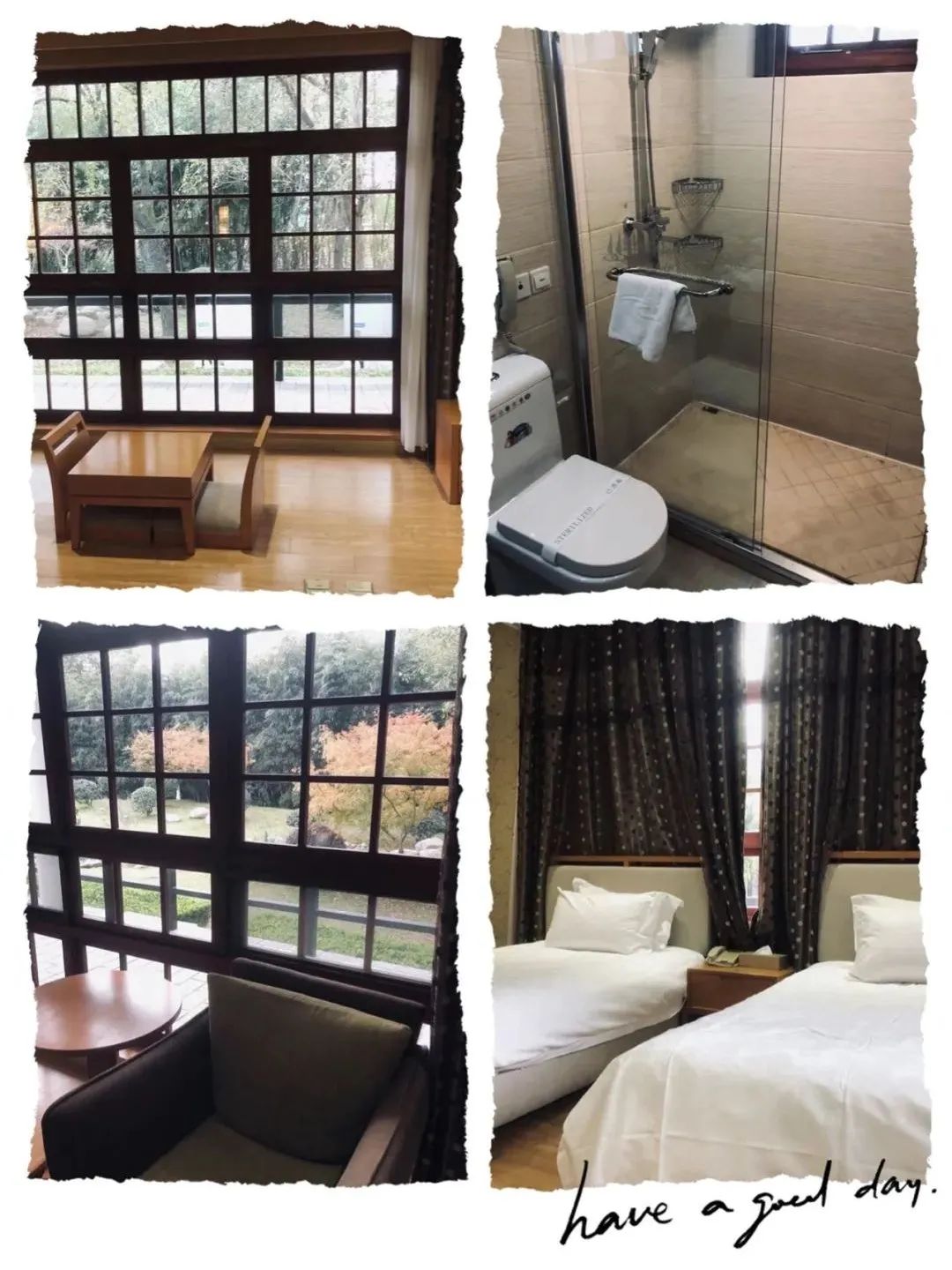 Breakfast will be served buffet style while lunch and dinner will be in private dining rooms and served in the traditional, Chinese family style way.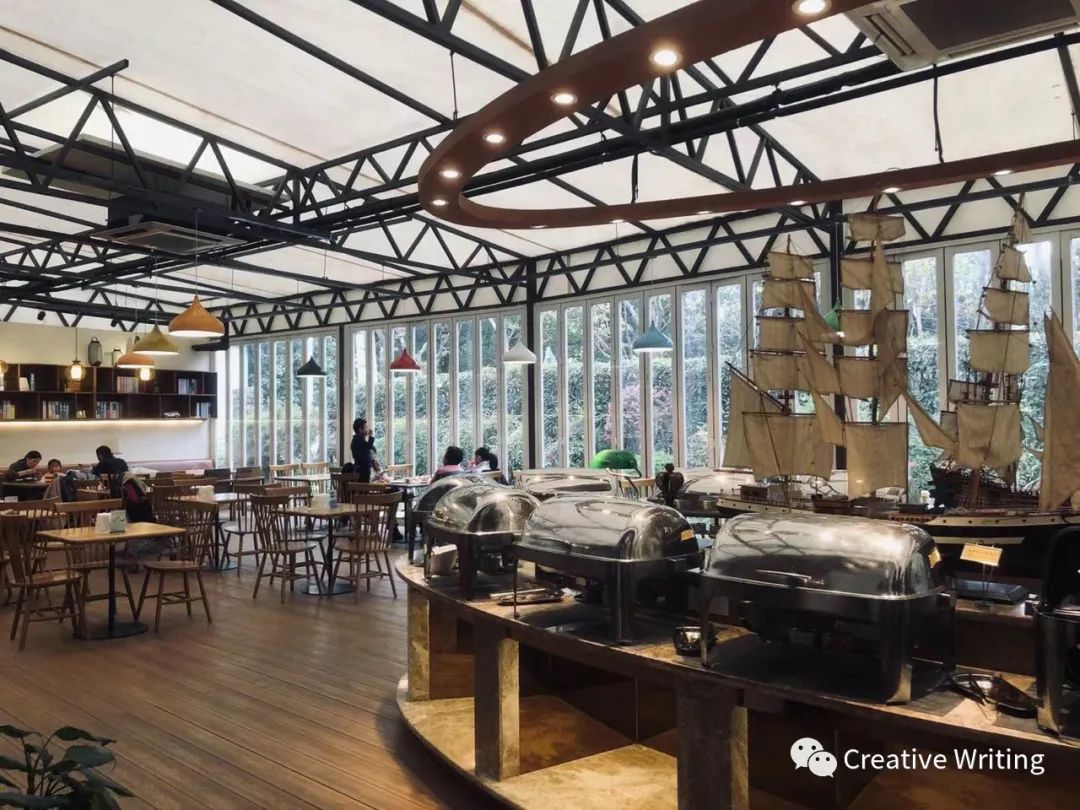 We use a conference hall for lectures with AV capabilities.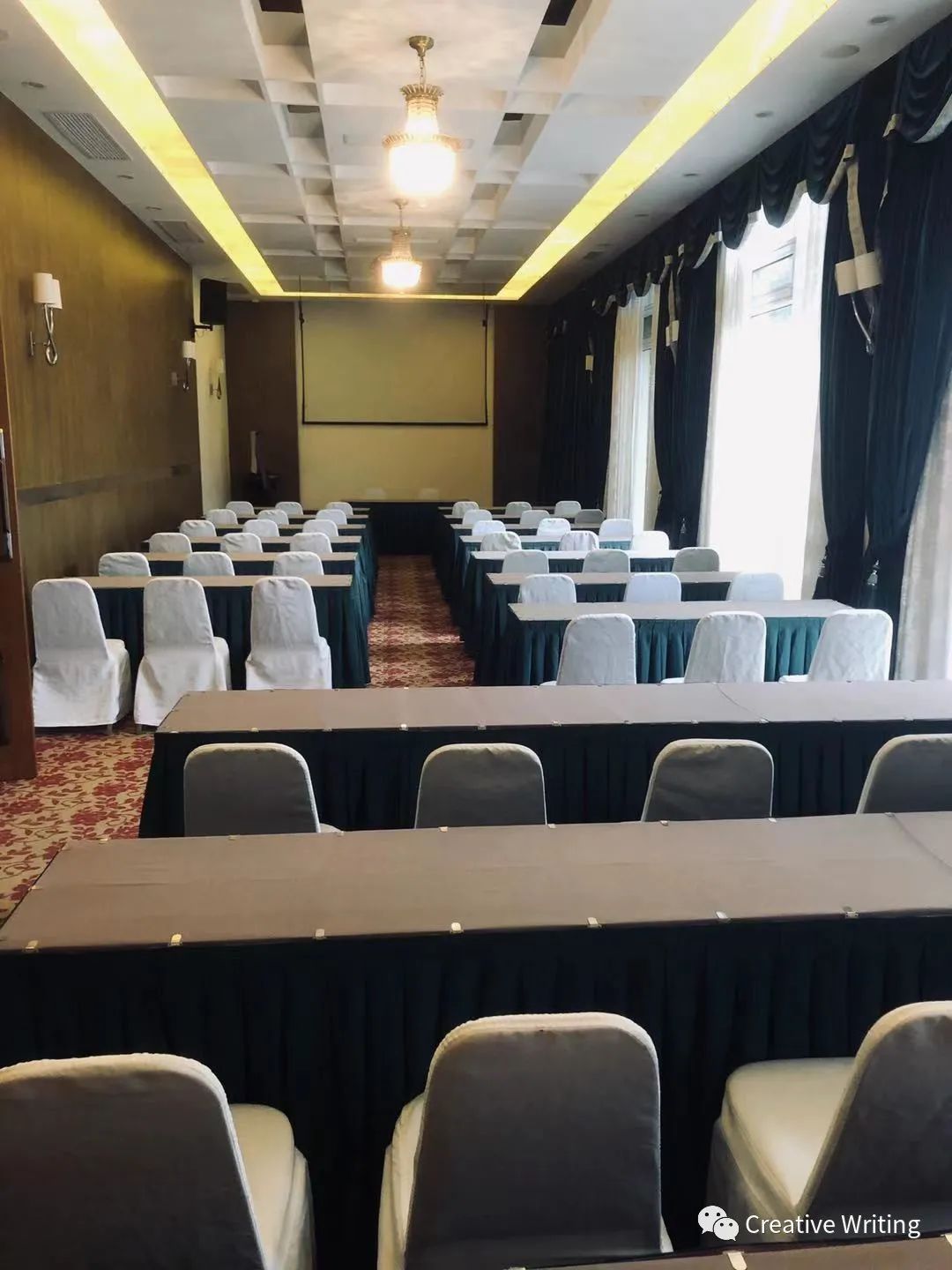 Cancelation Policy: Deposits are non-refundable. Additional money given towards the retreat can be refunded at participant's request at least two weeks before the start of the retreat. If participants want someone else to use their registration deposit, it is up to the participant to locate someone else and exchange money. Please notify the organizers so a suitable nametag can be prepared. If an act of God requires the hotel to close, then we will cancel the retreat and refund all money.
To join retreat, talk to the director of Inkwell, Ryan Thorpe. The total cost of retreat is 1700 rmb and deposit to reserve a spot is roughly half of the total fee, so 800 rmb. The rest of the fee will be due a week before retreat starts. That cost includes shared accommodation, six meals, park tickets, some Inkwell gear, some alcohol, and the programming costs. The only extra costs to consider are getting there and getting back, which can be done by subway and any additional drinks and snacks you want to bring with you.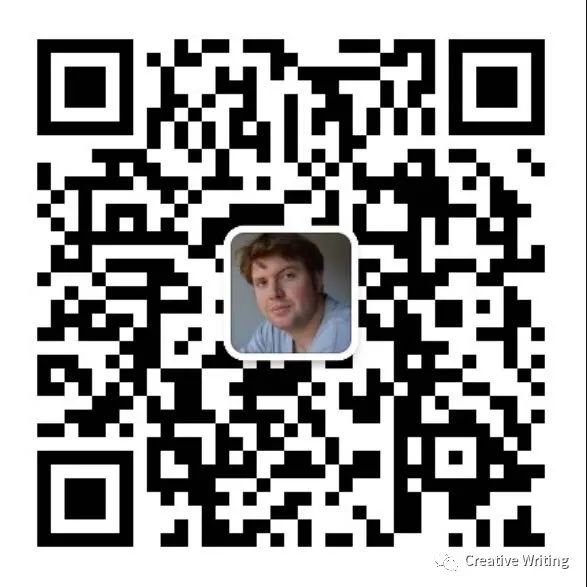 Ry's Wechat
Below is the rough schedule and a list of conference abstracts that will be at retreat. Please read through them. There are some amazing presentations that will be happening.
I hope to see you there.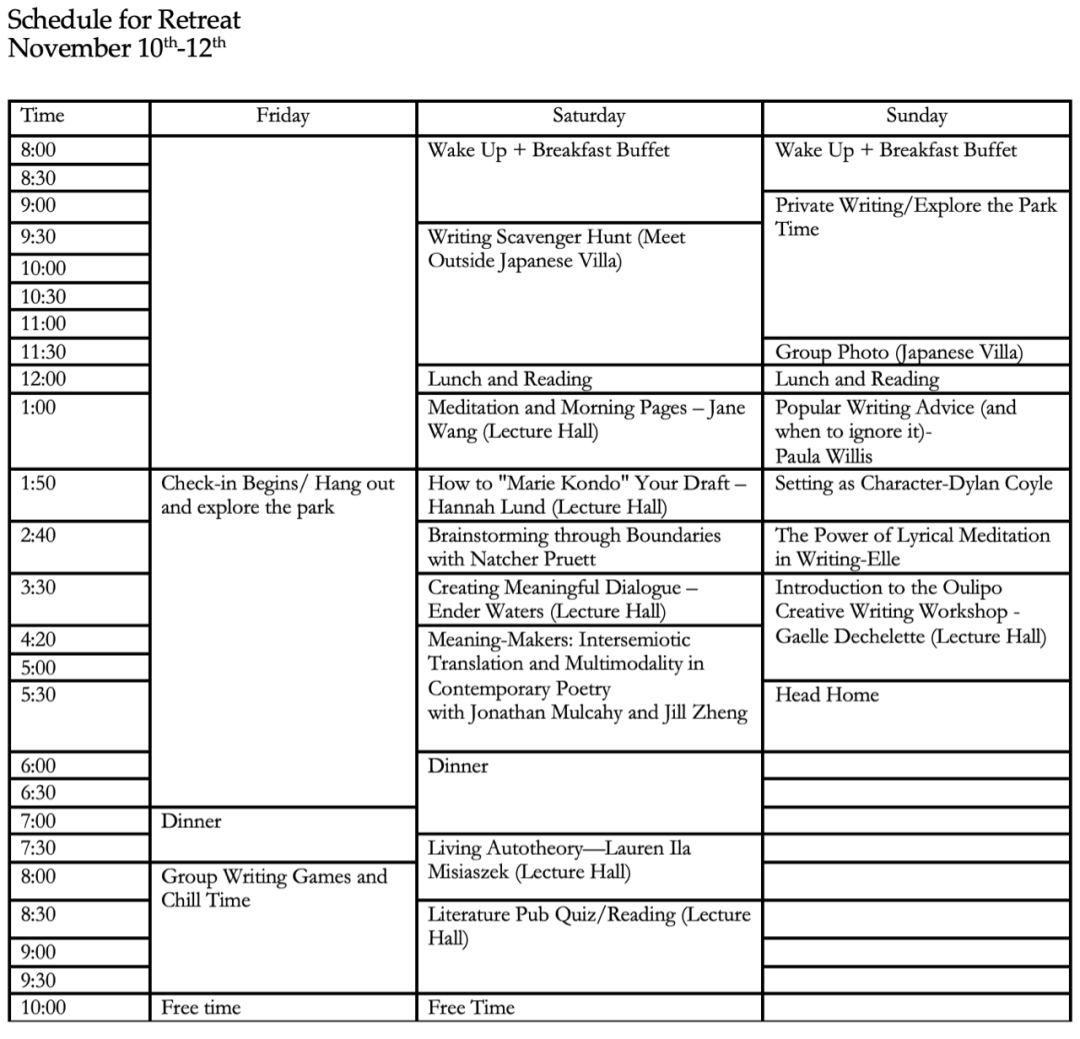 Abstracts in Chronological Order of Presentation
Meditation and Morning Pages
with Jane Wang
Jane is the founder and the chief editor of Trinergy Yoga Weekly, a mindful lifestyle online magazine. She is a meditation teacher, writer and speaker to inspire people find a balance in life.
A healthy morning routine can help you generate quality contents consistently. By combining meditation with morning pages, you don't need to wait for inspiration. It will flow freely as your mind becomes calm and quiet yet fill with abundant unique ideas.
In this session, you would learn some quick and practical meditation tips, a hands-on practice of morning pages after a guided meditation and an efficient way to form an ongoing habit to get your creative soul dancing everyday. Please be punctual out of respect for other participants, thanks!
How to "Marie Kondo" Your Draft
with Hannah Lund
Hannah Lund currently works in localization at NetEase and is a former editor at Sixth Tone. She has a masters in comparative and world literature and has been published in Speculative Nonfiction, MacQueen's Quinterly, The Shanghai Literary Review, Narrative, and more, with a forthcoming essay in 2020-themed anthology Hindsight.
So. You've done it. You've finished reshaping your piece. Now what? In this lecture editor, translator, and writer Hannah Lund will offer tips for writers on how to think like a copy editor when polishing their pieces to make them shine. Time to get out the shears!
Brainstorming through Boundaries
with Natcher Pruett
Natcher Pruett is an American writer, frequent Inkwell attendee, and theme park enthusiast. He is currently the head of the Inkwell Shanghai Creative Nonfiction workshop.
What does it mean to leap between fiction and nonfiction? To jump from the freedom of poetry to the formatting strictures of screenwriting? In this session, we'll meander the blurry boundaries between different forms of writing and explore how experimenting with the form our writing takes can enrich the meanings we convey through our words.
Creating Meaningful Dialogue
with Ender Waters
Ender Waters is a filmmaker and high school writing teacher from Melbourne, Australia and Los Angeles, California.
Creating dynamic, meaningful exchanges between well-rounded characters is the one of the primary jobs of the screenwriter or playwright. In this generative workshop Ender Waters will show how to use a close analysis of character motivation and tactic to create conflict-laden scenes with deep subtext.
Meaning-Makers: Intersemiotic Translation and Multimodality in Contemporary Poetry
with Jonathan Mulcahy and Jill Zheng
Jonathan Mulcahy's publications include 'Euryphion' (Paris, 2017) and 'Glitch Text Generator' (Canada, 2019). He is recipient of a new talent award from the Bo'ao International Poetry Festival (China) and the 2022 Utsanga Poetry Award (Italy). His poems blend visual, sound, and performative elements as a means to deconstruct ecological and socio-political processes. He is the co-founder of FREQS, a multidisciplinary collaborative arts project and live event in Shanghai.
Jill Zheng is a multimodal poet, who works with language as a primary material, oftentimes marrying modes of graphic arrangements, sound, image, translingualism, somatic experience, etc.
Her works have appeared in POETRY magazine, LIFE magazine, Bat City Review, etc., and anthologized by streetcake experimental writing prize and Seeing in Tongue (upcoming in November). She's also collaborated with artists from all fields on multimedia performances, and guest-lectured at NYU.
Language artists, Jill Zheng and Jonathan Mulcahy, discuss their individual and collaborative writing practices by focussing on a selection of pieces and influences as a means to map their exploration of intersemiotic translation and multimodality.Intersemiotic translation and multimodality in contemporary poetry are closely intertwined, as both involve pushing the boundaries of traditional language and meaning-making. Intersemiotic translation focuses on interpreting and reimagining the original text in innovative ways, often using unconventional linguistic techniques to capture the essence of the source material. This approach allows for a creative exploration of different literary forms and styles, enabling the translator to break free from the constraints of strict adherence to the original text. Similarly, multimodality in contemporary poetry challenges established norms by emphasizing unconventional structures, fragmented narratives, and non-linear meanings. It encourages the reader to engage with language on a deeper level, uncovering hidden layers of meaning and redefining our understanding of what constitutes a poem. By breaking the mold and embracing experimentation, intersemiotic translation and multimodality in contemporary poetry expand the possibilities of language and challenge us to question our preconceived notions of how signs can be arranged and meanings conveyed.
Living Autotheory
with Lauren Ila Misiaszek, Inkwell Beijing
Lauren Ila Misiaszek (she/her) has lived and worked in Beijing for a decade. She works to cultivate spaces for cultural work at the intersections of the humanities and the postfoundational social sciences—from community movements to higher educaitonal classrooms. Lauren is a 9th-generation Appalachian, a socio-economic region of the US. www.trabajocultural.com
How can autotheory—"a form of writing or art-marking in which autobiography commingles with critical theory and philosophy" (Rooklidge and Duyao)—help us understand our writing, and our lives, in new ways?
In this workshop, I'll briefly reflect on my accidental journey into autotheory since 2000. I'll share a few passages by scholar-practitioners of autotheory to introduce participants to diverse understandings of the practice. Then participants will have an opportunity to use one of the passages in a free-write to consider their own work in relationship to autotheory and finish by sharing it in a small group.
Popular Writing Advice (and when to ignore it)
with Paula Willis
Paula has lived in Shanghai for almost 6 years, and been a member of Inkwell for many of those. They now run the Shanghai Fiction Workshop, and casual writing meet ups at Sunday Scribbles. Paula writes everything from flash to novel length fiction, tending towards cosy, queer and optimistic sci fi and fantasy, and has been published in DreamForge and other short story markets.
POV: You've consulted online writing advice. Suddenly, your characters aren't allowed to sigh or begin a scene by waking up, you have a ten page outline to fill out in order to hit plot beats and save a cat, and you have five contradictory pieces of advice on developing a writing routine… Join me as I journey through the writing and editing tips I've found and tried in my last five years of creative writing, and share which rules to stick to, and which ones you can bend or break.
Setting as Character
with Dylan Coyle
Dylan Coyle is a game designer and creative director, specializing in story rich, expansive worlds. His games are about cats, Vikings, mechs, and post-capitalist economic policies.
What makes a setting breath and drive a story, poem, or game? How can a location pursue its own goals, and what are its obstacles? How does the world look when we see through the senses of the background? What is environmental literacy? In this workshop, we will deconstruct how place and purpose are intertwined and then subvert that for comedy, suspense, and social impact. Exercises will include brainstorming, flash writing, and imbuing the place around us with story. Writers will leave with a new perspective for both living and appreciating where we are.
The Power of Lyrical Meditation in Writing
with Elle Cui
Elle is a writer and teacher with a bachelor and master's in philosophy. A lover of wisdom, a maker of fragments, a dancer on unsolicited occasions, she recently uprooted from New York. Known for her elbow scar, "basketball" skills, ability to down a dirty Martini like a boss, and of course, her humility. She is currently founding the publication,Peppers, welcoming English poetry by non-native speakers and other multi-linguists. 
The poet, Anne Carson, argues that lovers and writers are "at odds with time." This desire to move against time causes much friction and frustration for both characters and writers, so for this session we will first soak up how Carson carries on and catalyzes the legacy of lyrical meditation, centering around her seminal work,Eros: the Bittersweet; then engage in it ourselves to disengage ourselves with time and wield wisdom from across time to engage readers. 
Introduction to the Oulipo Creative Writing Workshop
with Gaelle Dechelette
Gaelle Dechelette is a French author, content creator and trainer, and have been living in Shanghai for 15 years. With the desire to stay connected with her relatives and to share her experience of China, she started to write informative articles but also columns. Since 2016, she has contributed to several French and English online magazines. In 2016 and 2019, she also self-published two novels, and is working on a third one. At the same time, she joined a writing group which allowed her to experiment a wide range of writing styles and tools. https://gaelle-dechelette.mystrikingly.com/@passage.des.histoires on Instagram for French and English short stories
I will start by quickly introducing the method, which derives from a gathering of French-speaking writers and mathematicians who wanted to develop creativity using constrained writing techniques, founded in 1960 by Raymond Queneau and François Le Lionnais. Constraints are used as a means of triggering ideas and inspiration the group devises new techniques. We will use some of the techniques as "writing games" and in the end, create a short fragment together.
The key words of the Oulipo workshop are openness, acceptance and liberation.
---
The Inkwell is a non-profit literary organization dedicated to hosting educational and literary events and developing the talents of writers. Inkwell是一家致力于举办教育和文学活动、培养作家人才的非营利性文学组织。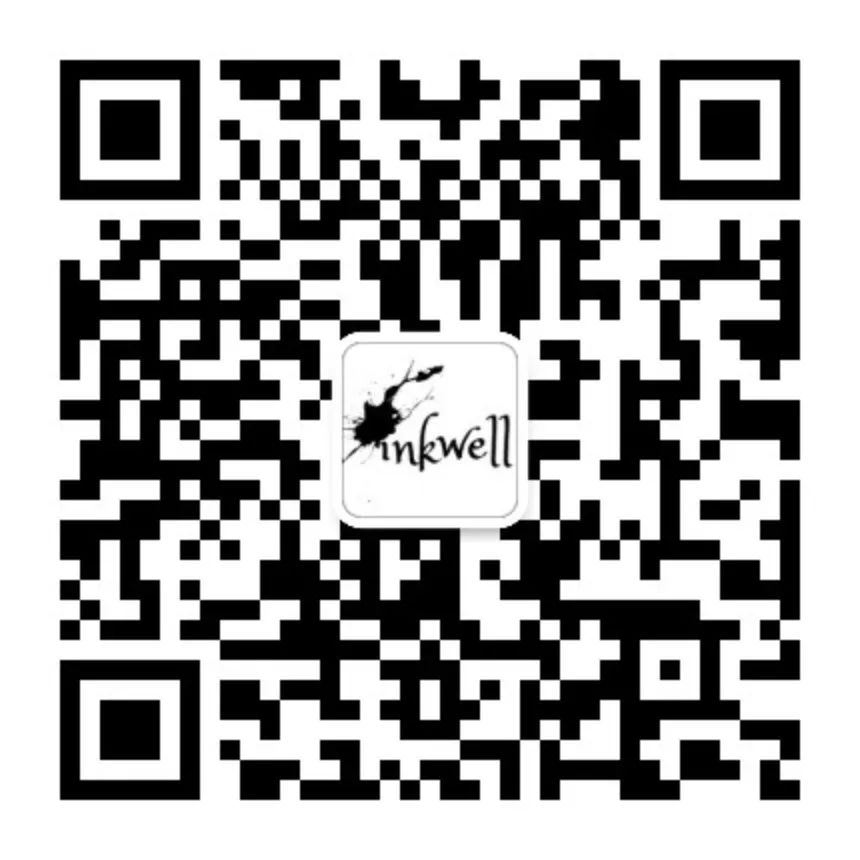 Please follow us for more creative writing updates.